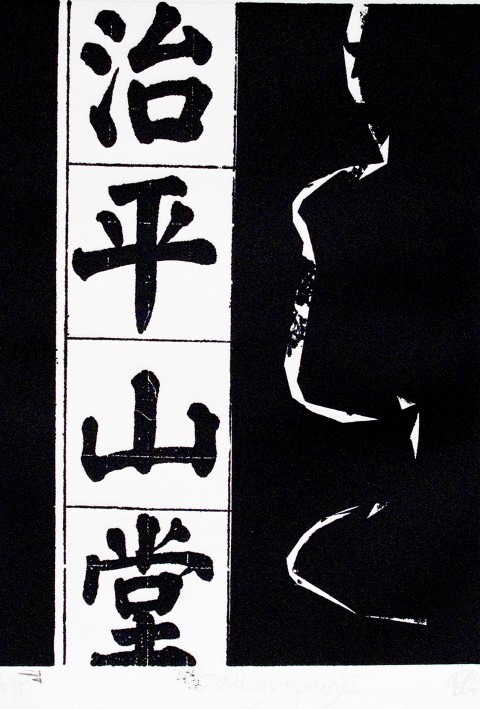 Calligraphy 2
Photopolymer Relief Print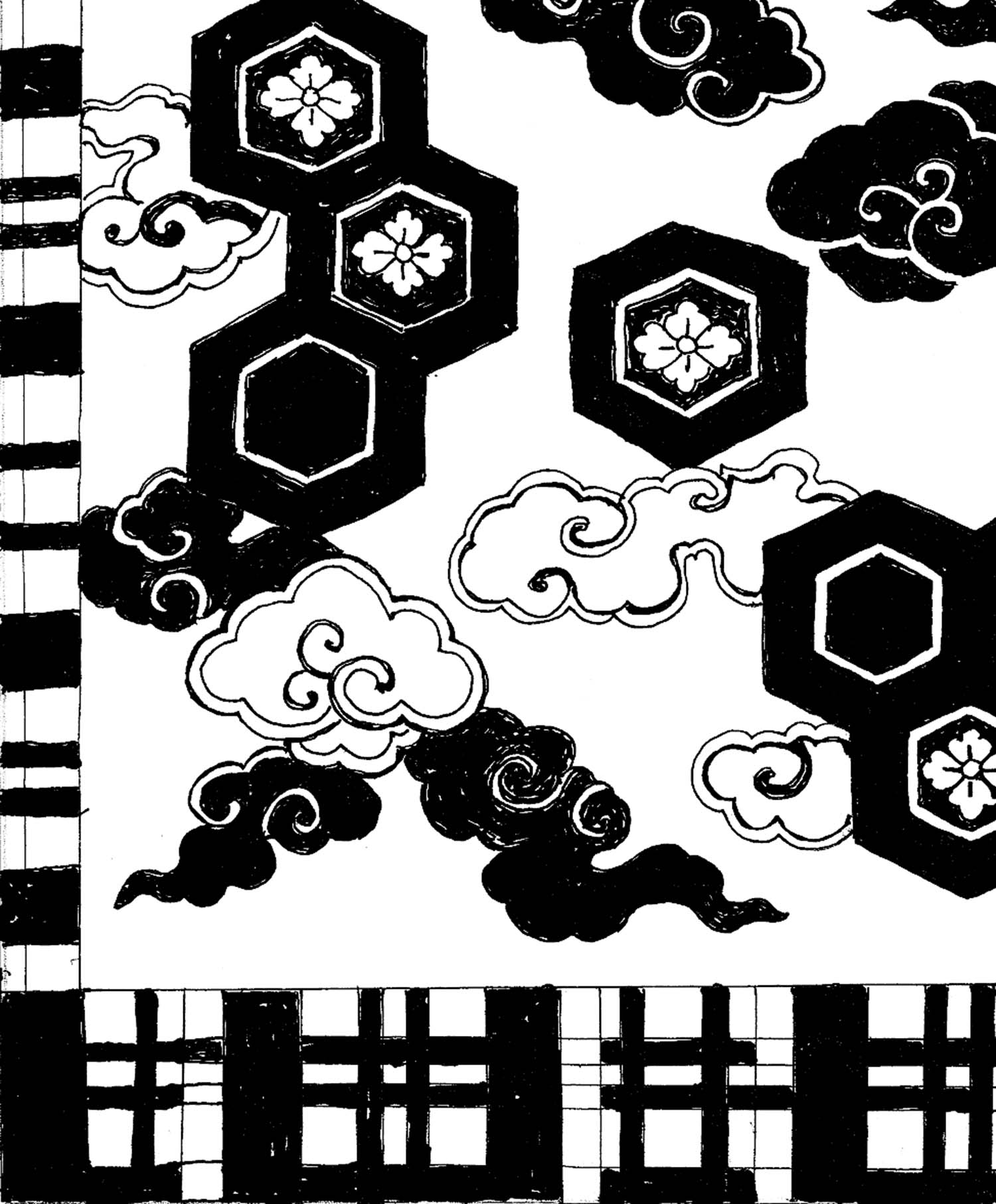 Clouds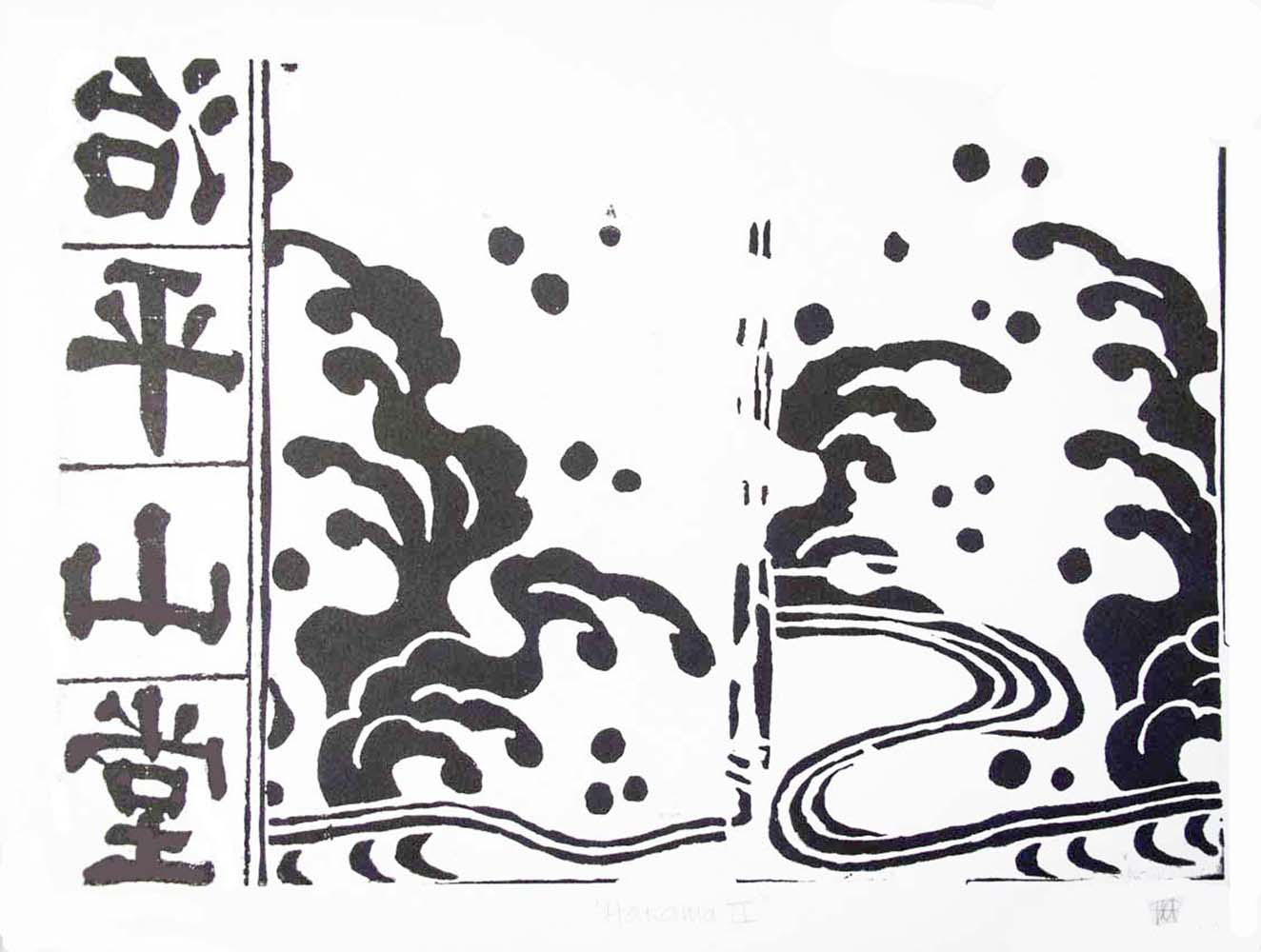 Hakama 2
Photopolymer Relief Print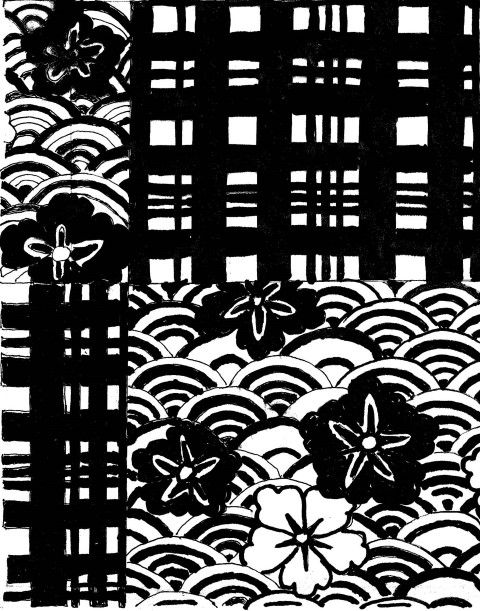 Waves
Ann-Mari Stevens graduated from the Royal College of Art in 1966 and after a design post in industry, returned in 1967 to become the first research fellow in the Department of Textile Design. On completion of the fellowship she worked as a textile designer and lecturer at major art and design colleges including Birmingham College of Art, Middlesex Polytechnic, and the Central School of Art, then after moving to Norwich in 1986 she taught at Great Yarmouth School of Art and later at Norwich School of Art.
In 1995 she returned to art school as a student of Fine Art Printmaking and Photo-media, graduating in 1998. She continues her fine art practice in Norwich.
She is a past chairman of the Norwich 20 Group, and has received the Art Council's AA2A award twice to share her practice with students at what is now NUA.
Her work is inspired by Japanese art, culture, and textile design after she was awarded a scholarship to study silk weaving for kimono in Japan in 1965. The photopolymer relief prints on this page are part of a large body of work using her own photographic archive from her time in Japan.
She exhibits regularly and has work in collections world wide.