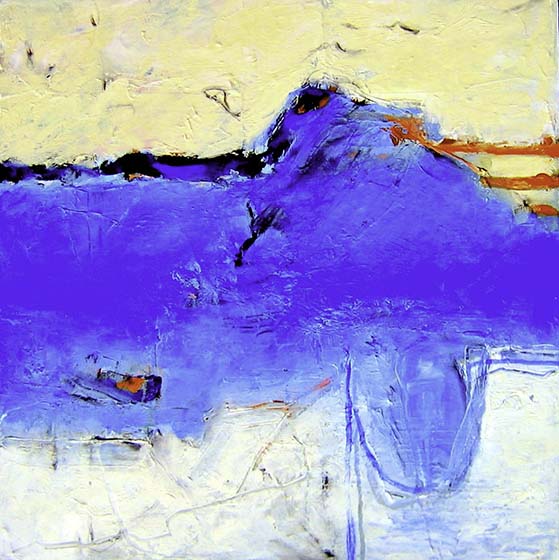 Pin Mill I
Oil on canvas - 40 x 40cm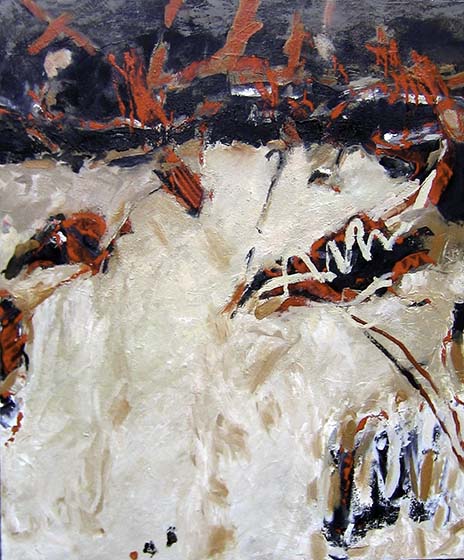 San Antonio
Oil on canvas - 120 x 120cm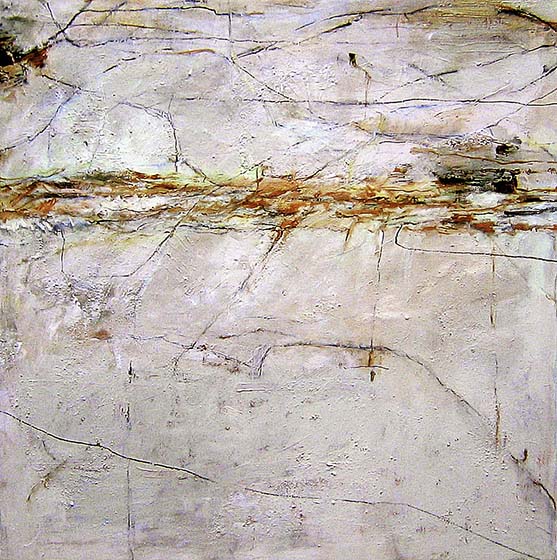 Space I
Oil on canvas - 100 x 100cm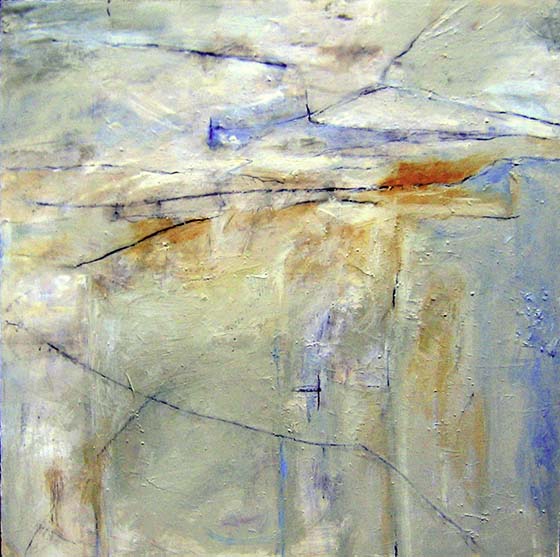 Space II
Oil on canvas - 100 x 100cm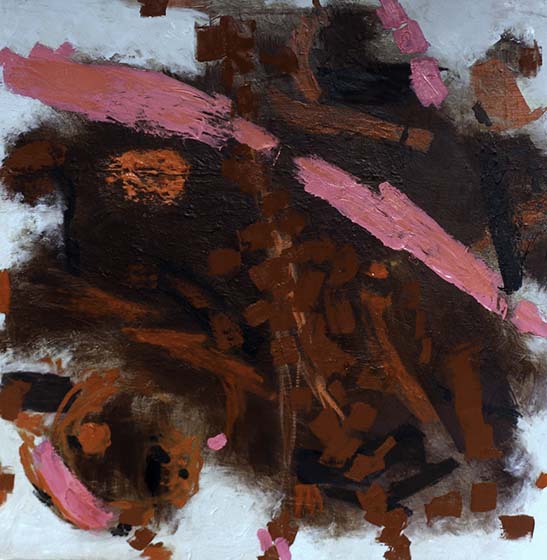 The Pomposity Of Pink
Oil on canvas - 100 x 100cm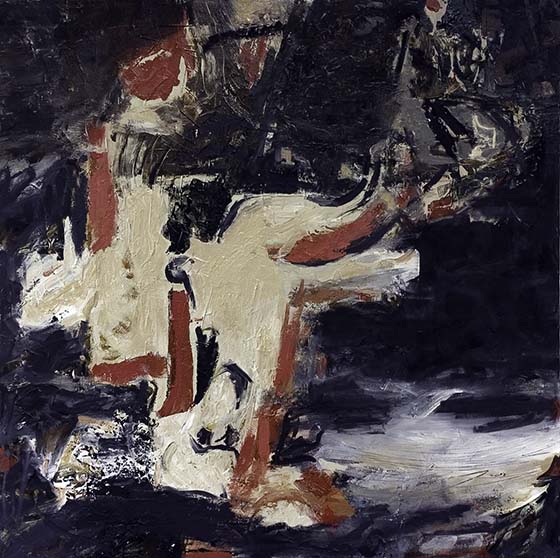 Threshold Revisited
Oil on canvas - 100 x 100cm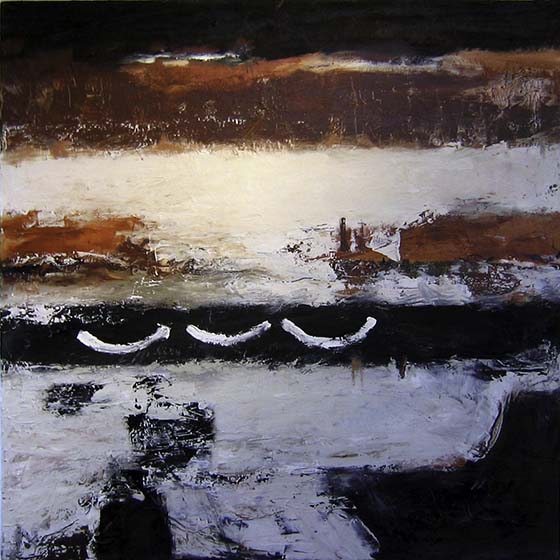 Defence
Oil on canvas - 100 x 100cm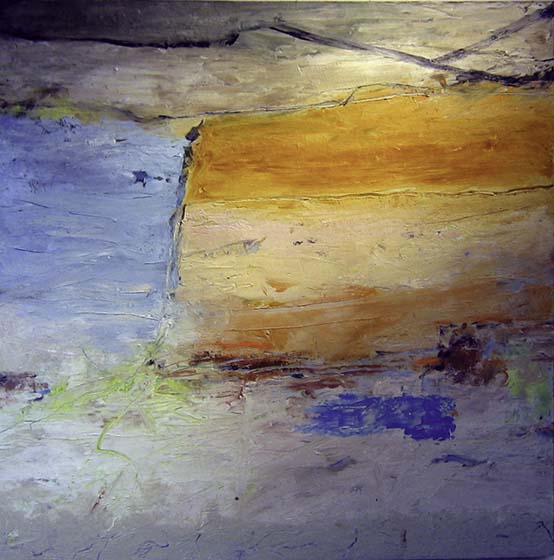 Italian Harvest
Oil on canvas - 100 x 100cm
Before taking her degree in 1986 she had trained to be an architectural assistant, working for Walter Gropius in Cambridge, Massachusetts, USA, Sir Donald Gibson in Warwickshire and Sir Basil Spence OM RA in London.
After graduation she taught fine art for more than twenty years partly at the University of Hertfordshire, continuing to paint during that period and having a number of solo and mixed exhibitions in London, the home counties and in Denmark. These include the Royal Academy of Arts and Cork Street.
Her work has been acquired by Hertfordshire County Council; Hertfordshire Business Centre; Leicester Collection for Schools and Collages; Glaxo International; Frigoscandia Ltd, London; Ashridge Management College, Berkhampstead; Cranfield Business Centre; IBM, Stevenage; Champney's Health Resort, Tring and other businesses, institutions and educational establishments.
Since 2008 she has lived in Norfolk where she continues her practice, exhibiting in Salthouse in 2010 and becoming a member of the Norwich 20 Group in 2013.