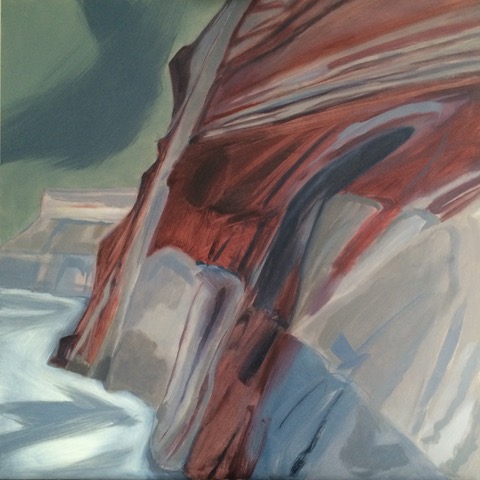 Holding the line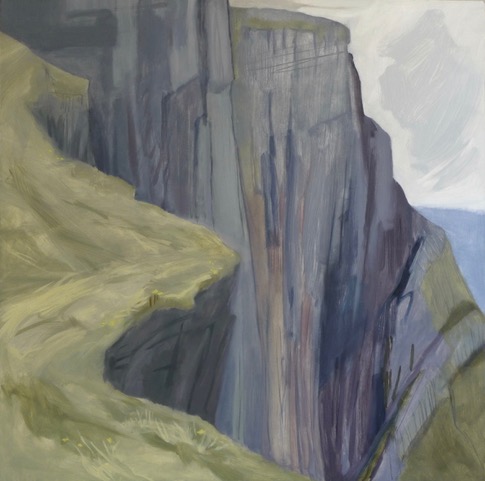 Bulnacraig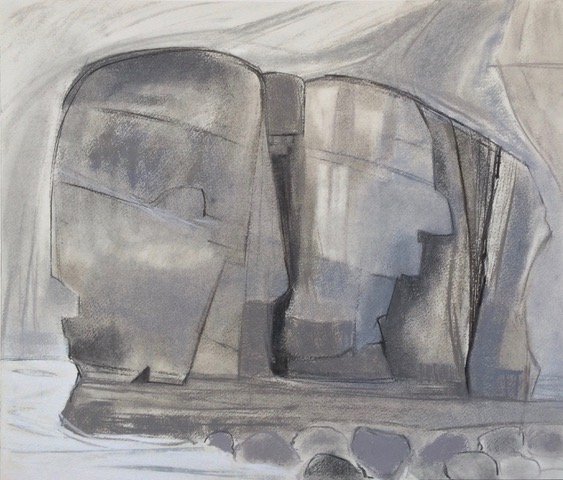 Cornelian Bay
Pastel, charcoal - 39 x 46cm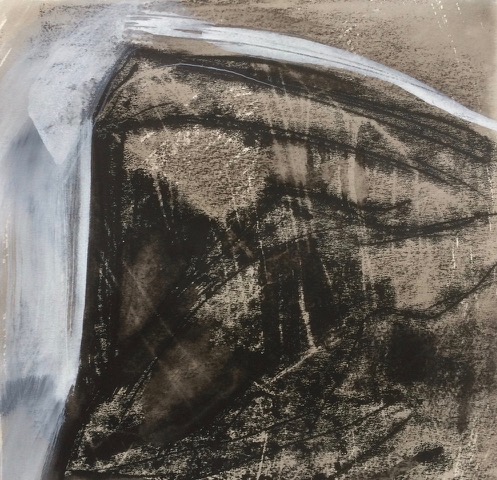 Headland 1
Monotype with Sumi ink and wash - 26 x 26cm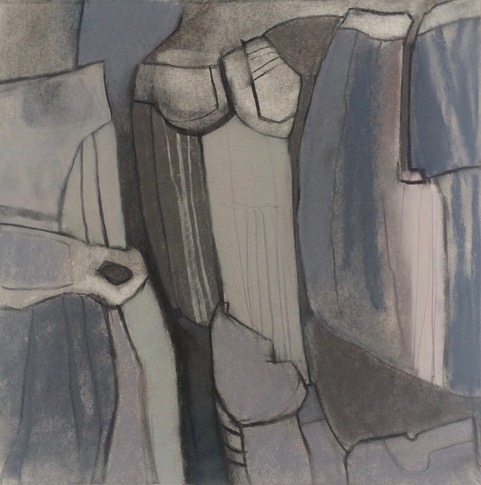 Karst 2
Pastel, charcoal - 27 x 27cm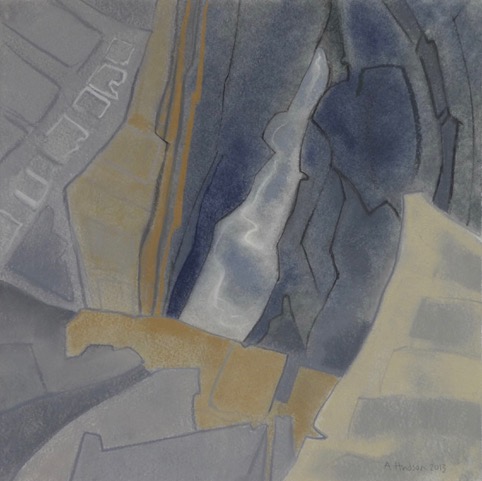 Rock pavement, Orkney
Pastel, charcoal - 27 x 27cm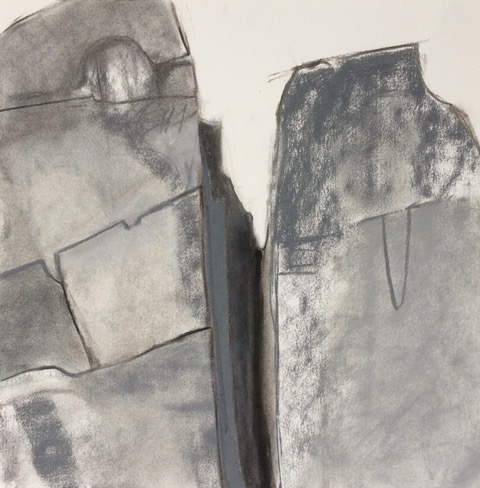 Watchstone
Pastel, charcoal - 26 x 26cm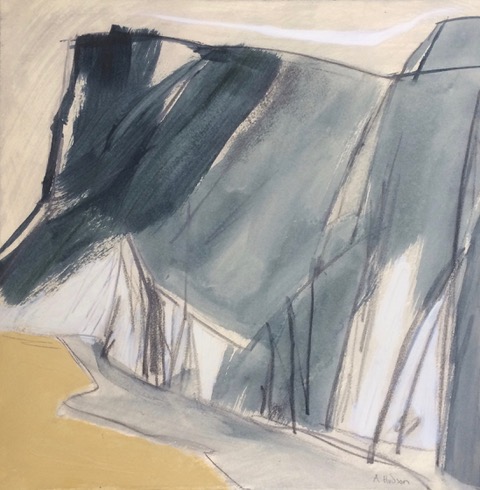 Whin Sill
Acrylic, graphite - 34 x 34cm
My work is the outcome of many visits to raw outlying areas of Britain.
From the Outer Hebrides and Scottish Highlands to Cumbria and the East Anglian coast, I look for places which reveal the dynamic geological processes which have formed them.
I work from disintegrating coastlines and rock formations which reveal new environments, and express the unrelenting nature of geology and climate. I'm also drawn to mines, quarries, and ancient chambers, natural or man made, places which bring up unconscious responses and evoke underworlds and prehistory.
I find all these subjects compelling. They generate new ideas and working processes, often leading to fresh interactions between drawing, paint and print.
I was born in Hampshire, and trained at the Royal Academy Schools after which I moved to the  West Country. From 2001-2013 I had a studio in Cumbria, and also spent much time in Scotland.
I have exhibited widely, in East Anglia, the North of England and London, and have a studio at Anteros Arts Foundation, Norwich.
Annie's Website: www.anniehudson.co.uk