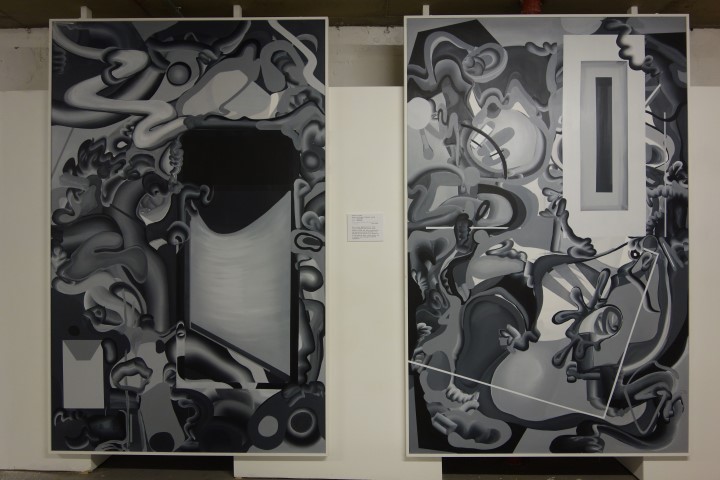 Tones of Thought Triptych series: Left - Submerged Right - Dawning
Size, gesso primer and acrylic paint on canvas - Each 260 x 150cm
Aurelia Coster
Aurelia was chosen as one of the group's licentiate members at the NUA degree show in 2019, for a two year period until summer 2021.
Tones of Thought Triptych series – two of works shown:
This series demonstrates a clear visual language and narrow tonal range to break the taboo surrounding the abstract painting movement. By dominating the space in an emulation of the working mind, these pieces aim to capture and instigate audience engagement.