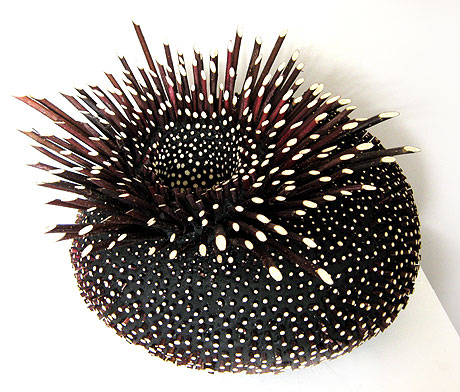 Star Anemone 2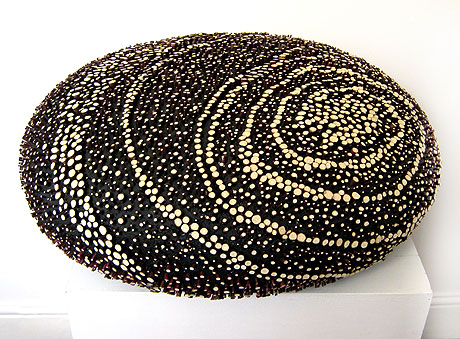 Barbaras Pebble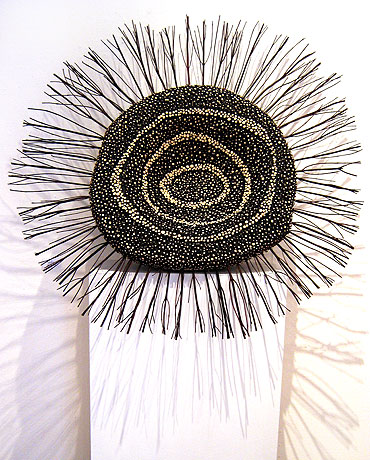 Celestrial Eye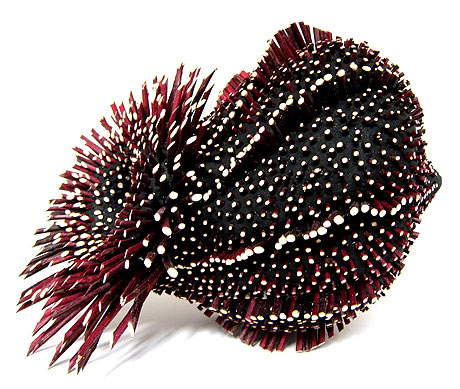 Sea Anemone
My sculptures are made of dogwood twigs, stuck into a blackened polystyrene base. By cutting the twigs, the white inner core of the wood creates white specks against the dark background, looking like showers of stars or fireworks.
By using varied lengths and thicknesses I can produce different patterns and textures.
Usually my sculptures are inspired by natural objects, such as seedpods, sea creatures, shells and pebbles. Some are more architectural or African influenced.
I have shown my work in Salthouse, Bergh Apton, The Forum Norwich, Norwich Castle Museum as well as in 20 Group exhibitions at the Shoe Factory, John Innes Institute and St. Margaret's Church.