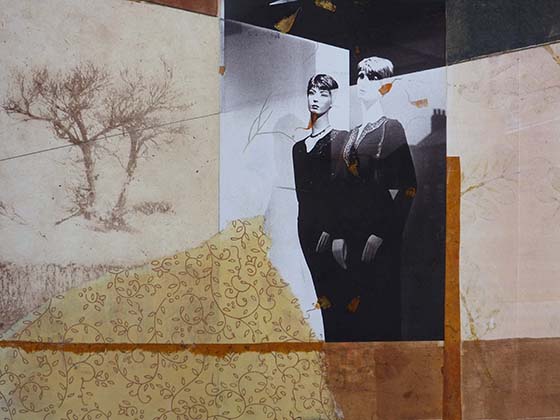 Our Place
Mixed media mounted on board - 40 x 30cm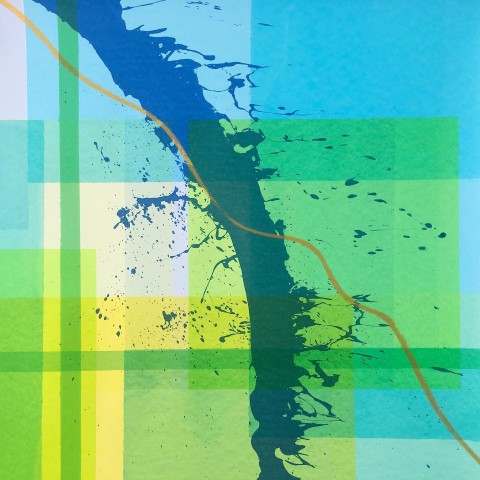 Fields of Yellow and Green II
Silkscreen Monoprint - 90 x 90cm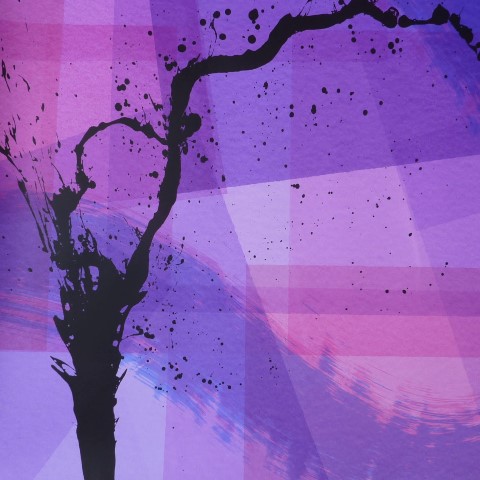 In Violet Light II
Silkscreen Monoprint - 90 x 90cm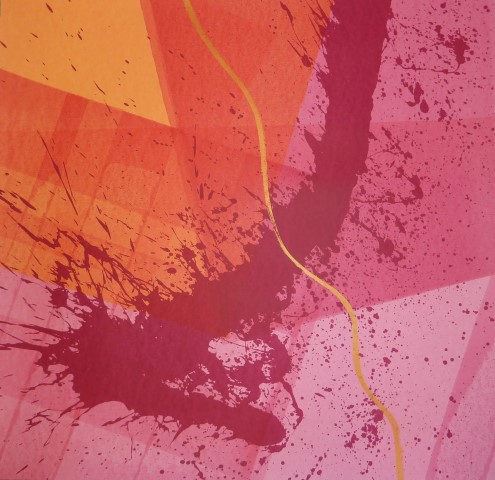 Evening Red
Silkscreen Monoprint - 70 x 70cm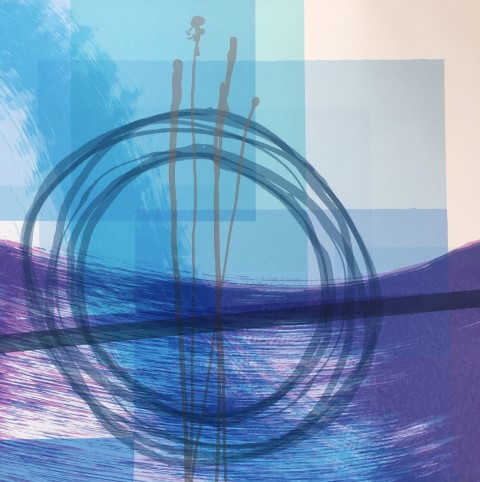 Silver Light
Silkscreen Monoprint - 90 x 90cm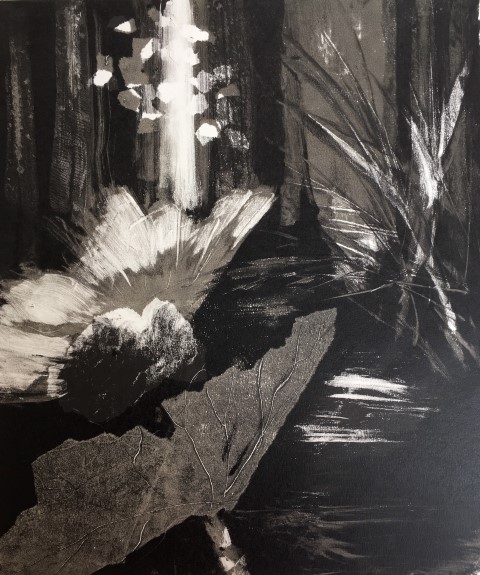 By the River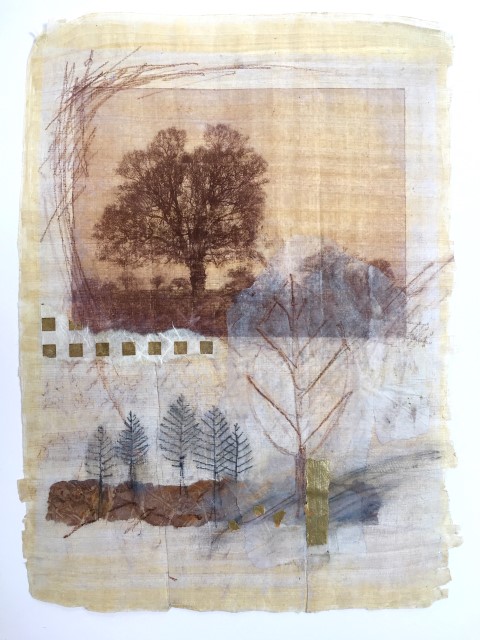 Winter Solstice
Mixed print media on bamboo paper - etching and collage with monoprint - 45 x 35cm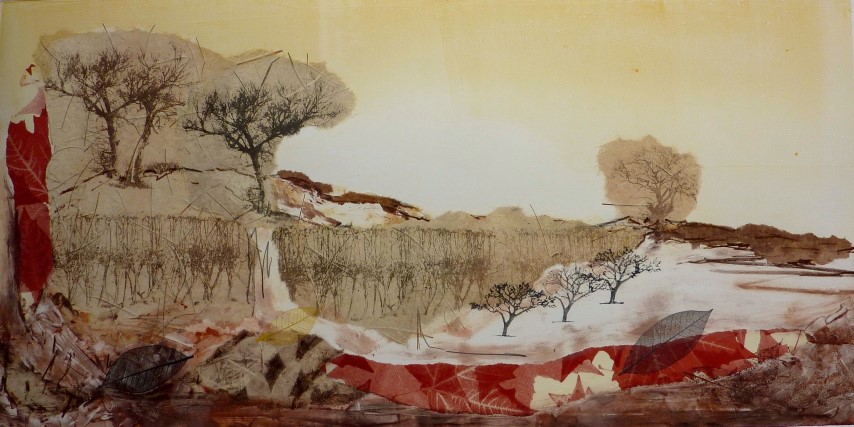 Autumn Days 1(a)
Mixed print media, etching and collage with monoprint - 35 x 70cm
My work is an emotional response to my own life experiences – a remembered moment, an emotion or an idea – translated into the visual. Using different materials and processes, I work in both abstract and representational genres.
The large abstract silkscreen works are a non-ironic poetic aesthetic – an exploration of what we feel, perceive or sense. Colour, shape and mark are juxtaposed to create mood and currents of energy – inviting the viewer to a sensory response.
My mixed media representational works are an emotional response to landscape – a personal expression of the life force within, to create atmosphere, a sense of awe and wonder, or a sense of place. The finished work may suggest a detailed narrative, or simply be a point for emotional reflection.
Work is held in corporate and private collections, both here in the UK and overseas – in Australia, France, Japan, Malaysia, USA and Sweden. It is also held as part of academic collections at California State University, USA, and Asagaya College of Art & Design, Tokyo.