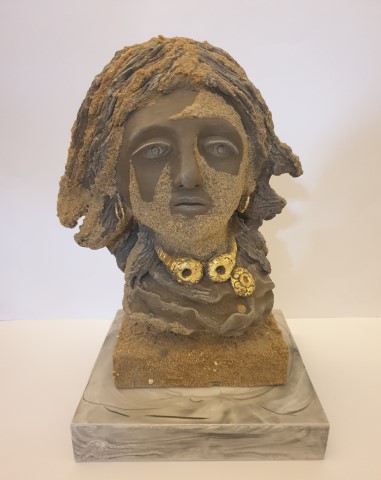 Sculpting the past
Newspaper, clay, gesso, gold-leaf, wood, plaster - 28 x 20 x 20 cm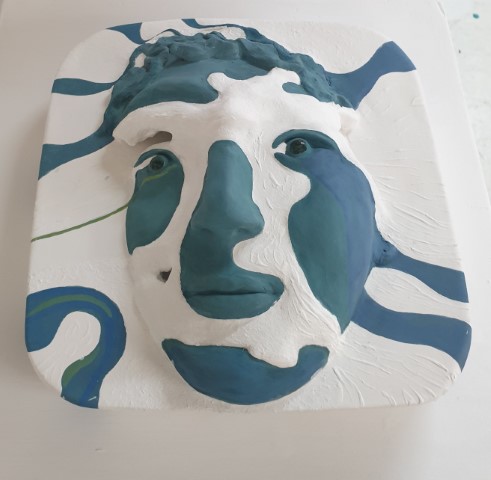 Camouflage
Clay, plaster, gouache, glass - 12 x 30 x 35 cm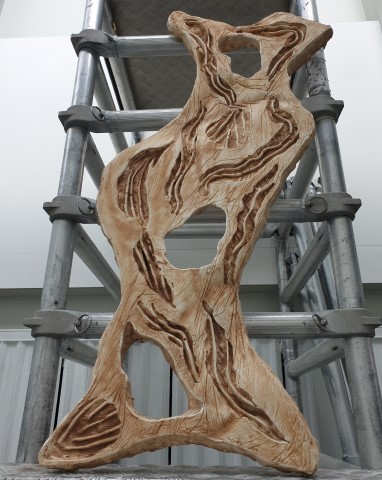 Caryatide
Plaster, natural dye - 110 x 50 x 5 cm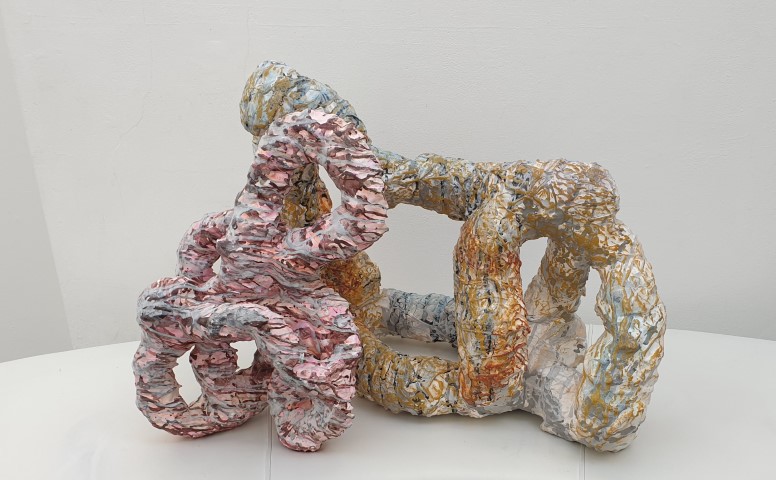 Entwined
Paper, plaster, ink, acrylic - 70 x 100 x 50 cm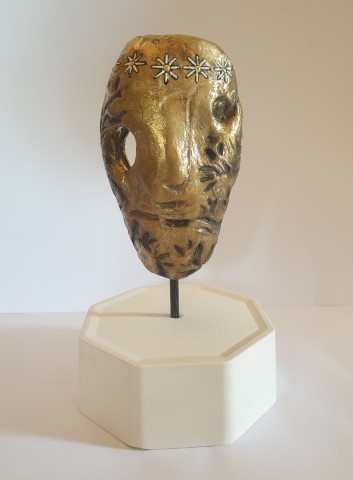 Eroded - decorated puddingstone mask
Bronze, patina, ink, paint, gold-leaf, plaster - 23 x 15 x 15 cm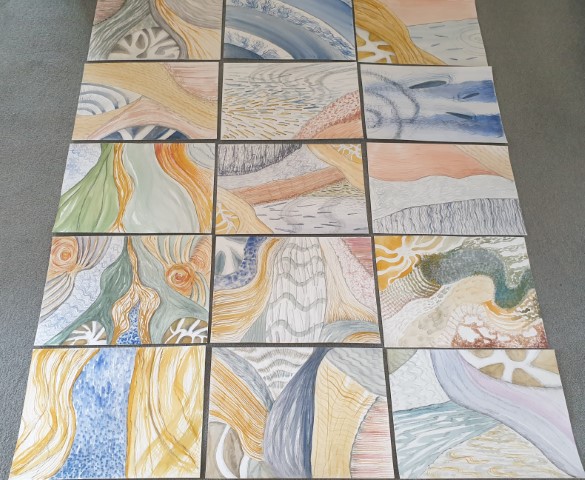 Landpour sketches
Watercolour - 110 x 50 cm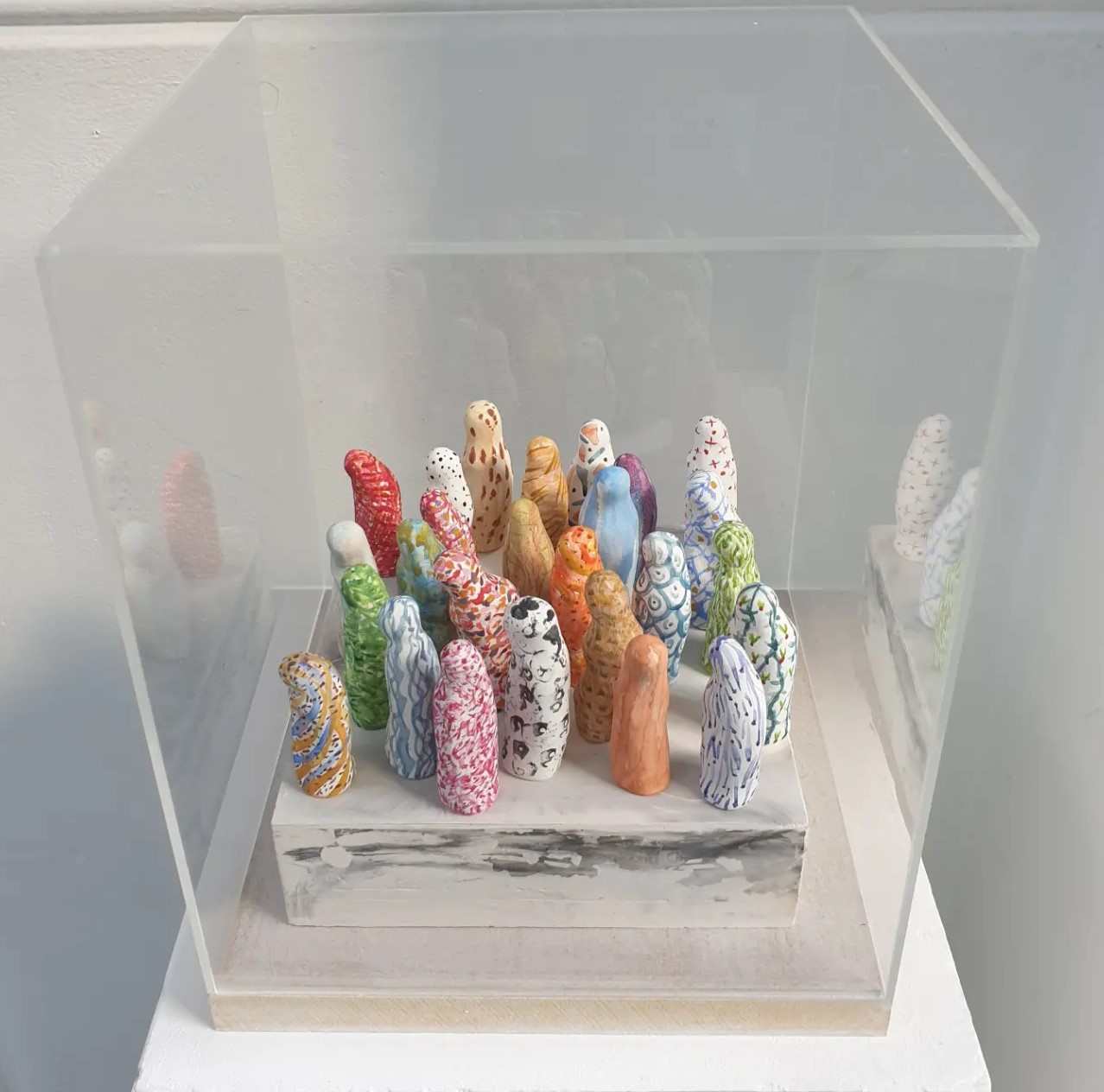 Enclosed
Clay, gesso, plaster, wood, perspex - 30 x 25 x 25 cm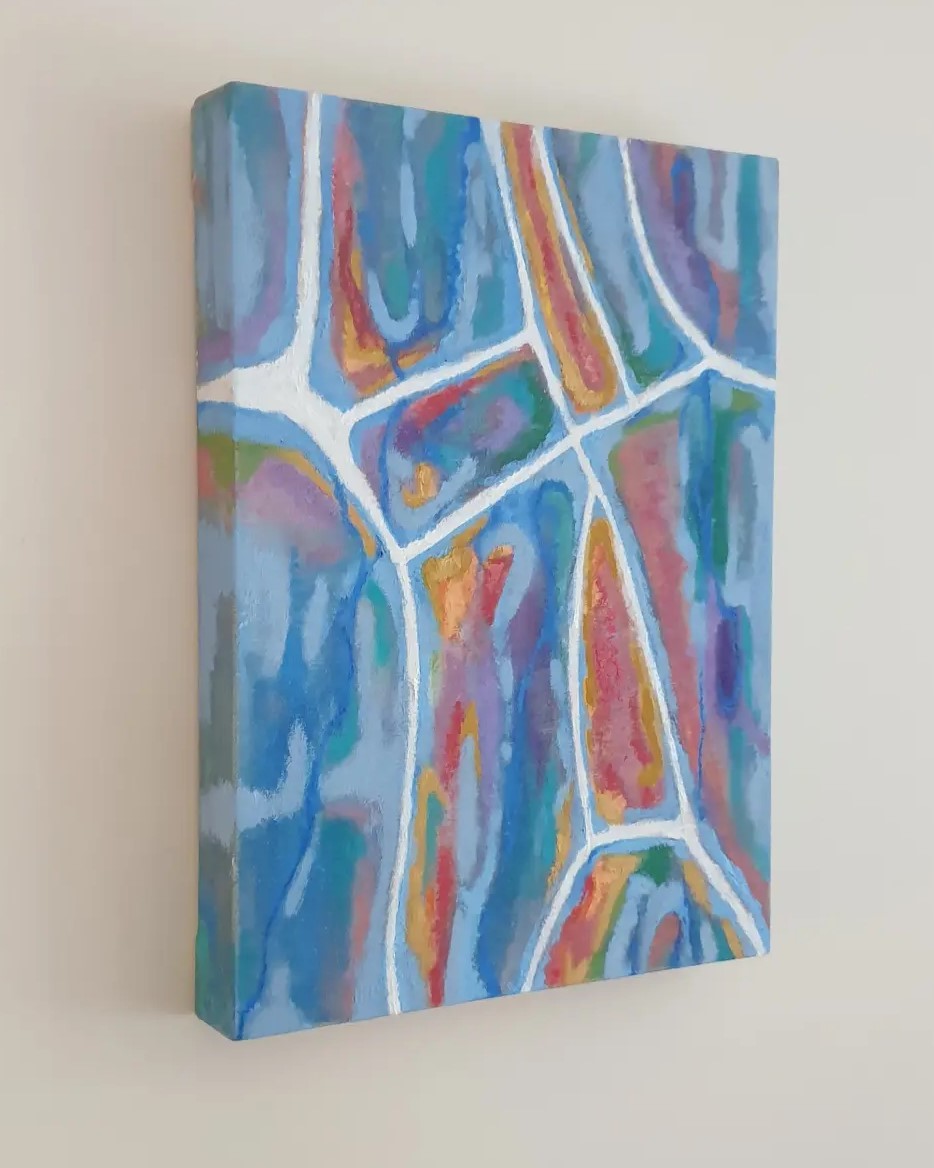 Polychrome landscape window
Oil and wax on canvas - 40 x 30 cm
Catherine Swain was chosen as one of the group's licentiate members after the NUA Gradfest degree showcase in the summer of 2022, for a two year time period, until 2024.
Living and working in North Norfolk for 16 years, Catherine has completed many private commissions. As a mature student she recently graduated from NUA with Hons degree in Fine Art, and continues her studies in MA Fine Art.
Her work is influenced through museum collections, archaeology, landscape and the historical narrative between past and present. Research and drawing form the foundation of her work, with exploration of materials and processes through mixed media. Resolved outcomes unite these influences and materials, forming a contemporary dialogue.