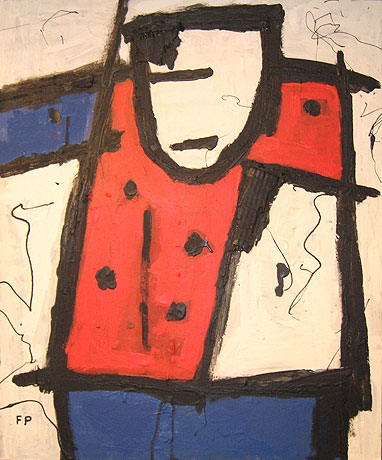 Sad Clown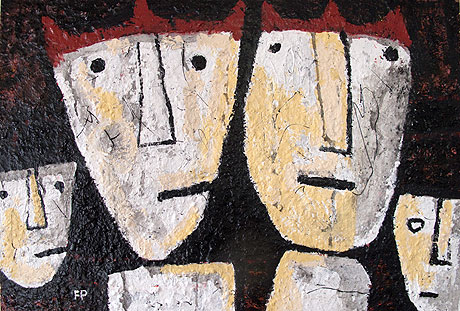 A Royal Family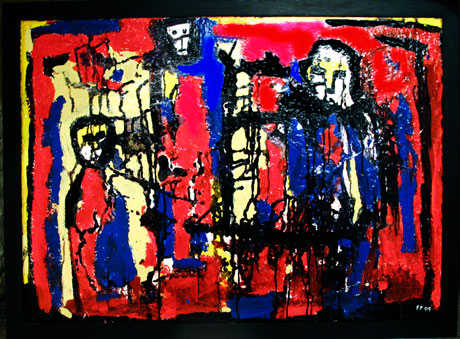 Asylum seekers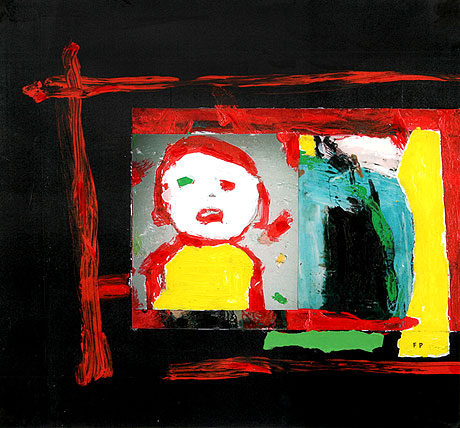 Little Girl Lost
The Three Graces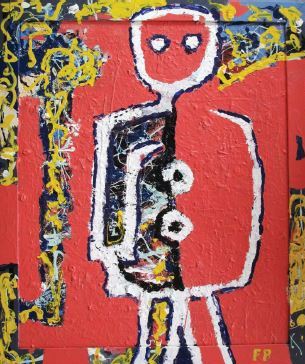 Don't I know you
Sadly Frank died in October 2021
Born in Norwich, July 1924 – have lived here ever since. Married with two daughters and seven grandchildren.
Educated at the City of Norwich School 1935 – 1940, when Walter Watling was the art teacher who stimulated an interest in contemporary art and founded the Norwich Twenty Group in 1944.
I worked in local government until 1981 but always maintained an interest in art and music. On retirement, I was able to devote my whole time to both. I became a member of the Twenty Group and in due course served my time as chairman.
My painting relates to 'art brut' – derived from the paintings of children, the insane and rough graffiti keeping to the figure or objects while concentrating on the paintwork. I use any type of paint or materials at hand and often use collage.