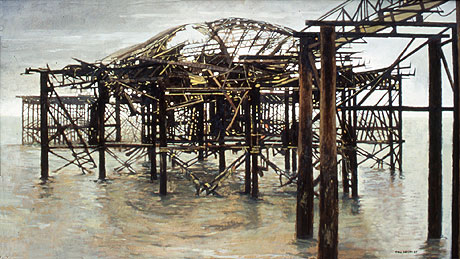 Wrecked West Pier 5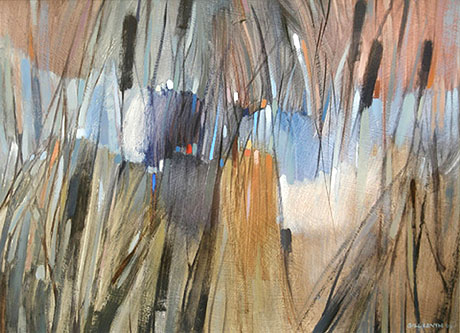 A Confusion Of Grasses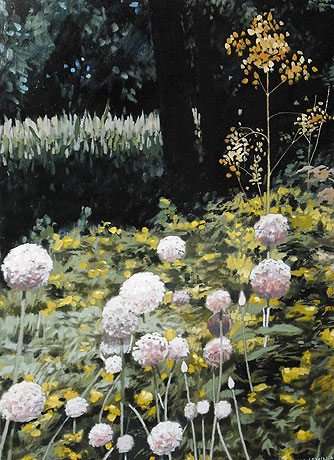 Barn Garden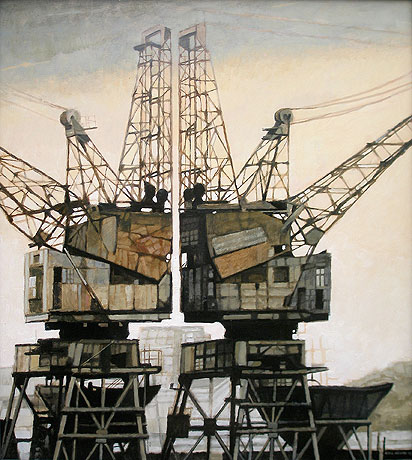 Cranes Battersea 6
Gill Levin FRSA, Born in Hampton, brought up in Chelsea, studied Fine Art at Chelsea School of Art 1951-56. At age 25, Eric Newton wrote: "There are no weak spots or casual approximations" and Laurie Lee wrote: "She has power, technique and a precise ambition at the easel".
I have been painting cranes, piers, factories, grasses, trees, sky, land and water, all my life, using oils and watercolour.
The spaces between have always fascinated me. Influences are Rembrandt, Turner, Matisse, Modigliani, Bomberg, Joseph Herman, Delacroix, Ivon Hitchens and Prunella Clough.