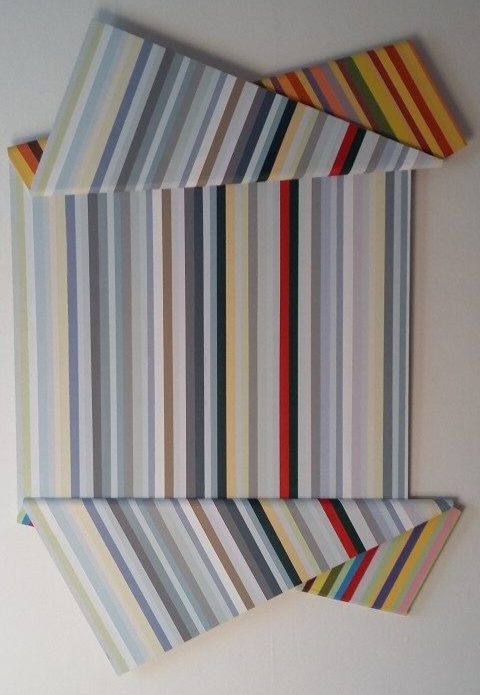 Four Seasons Winter
Emulsion on wood - 101 x 63cm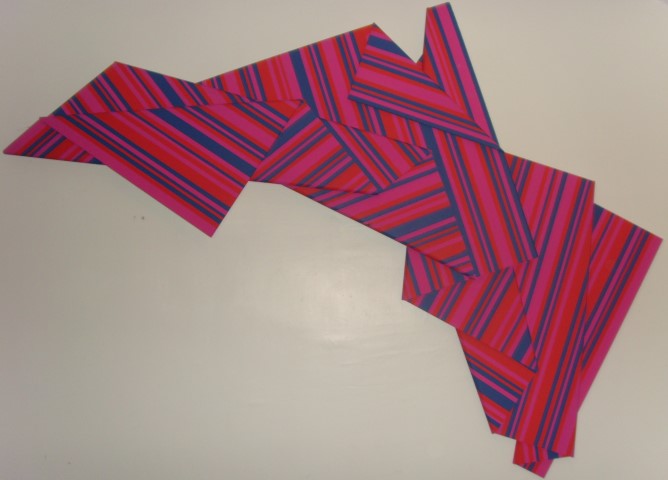 Sirocco
Emulsion on wood - 75 x 150cm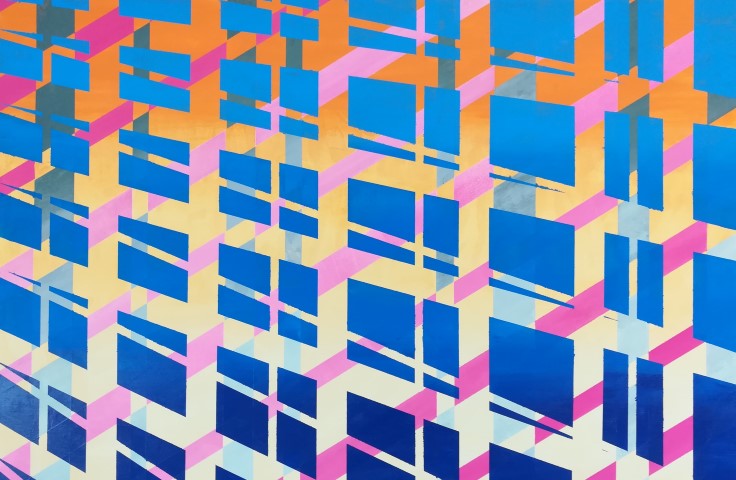 Sunlight on the Bridge
Emulsion and acrylic - 62 x 92cm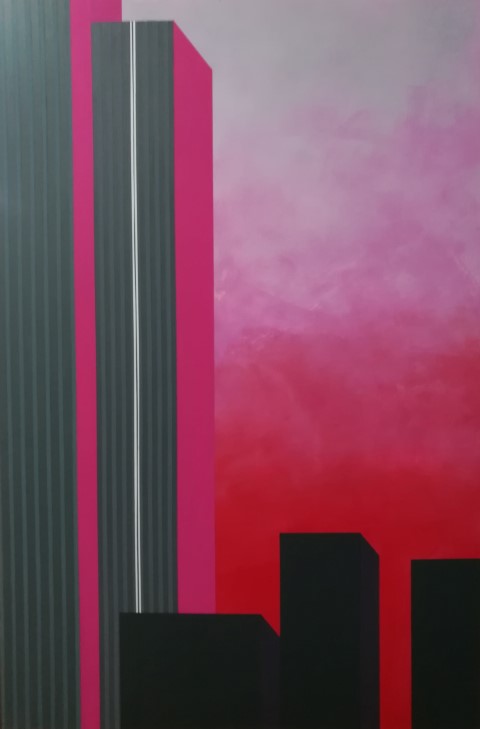 New Dawn, New York
Emulsion and acrylic - 92 x 62cm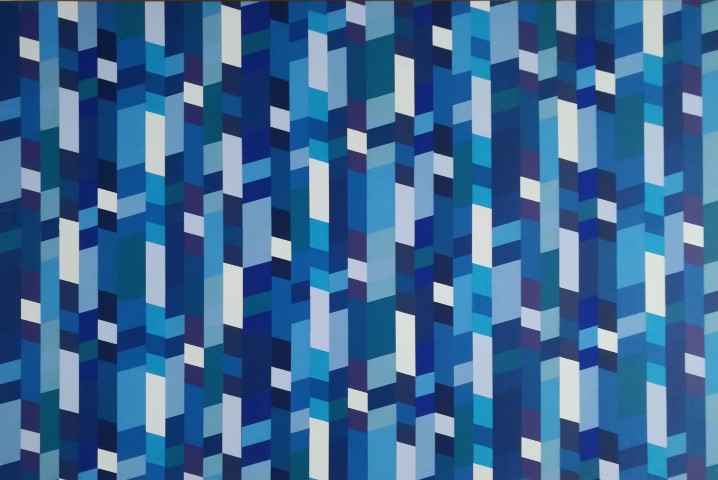 All Blues
Emulsion and acrylic - 62 x 92cm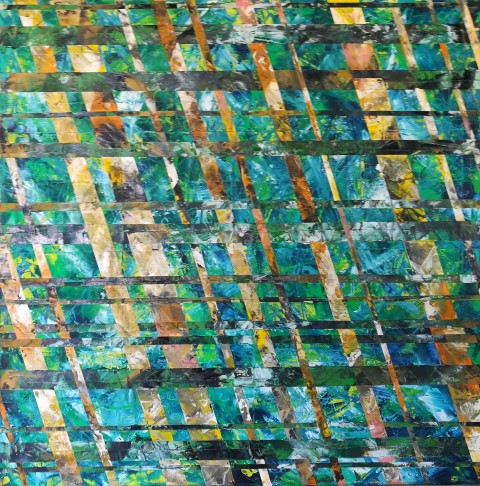 What lies beneath
Oil on canvas - 65 x 65cm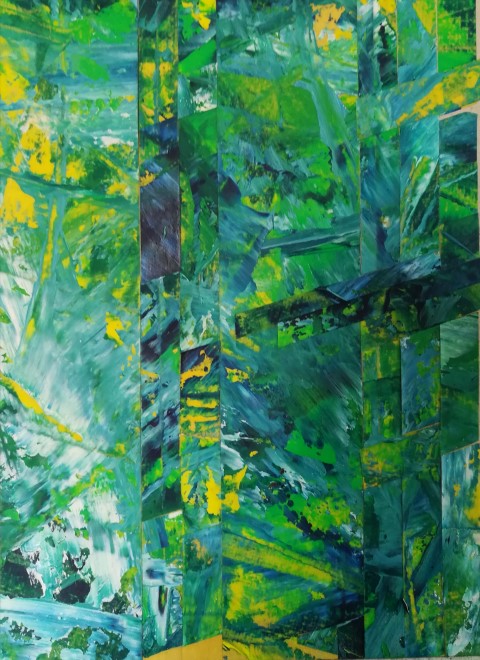 Deeper
Oil and collage on board - 17 x 12cm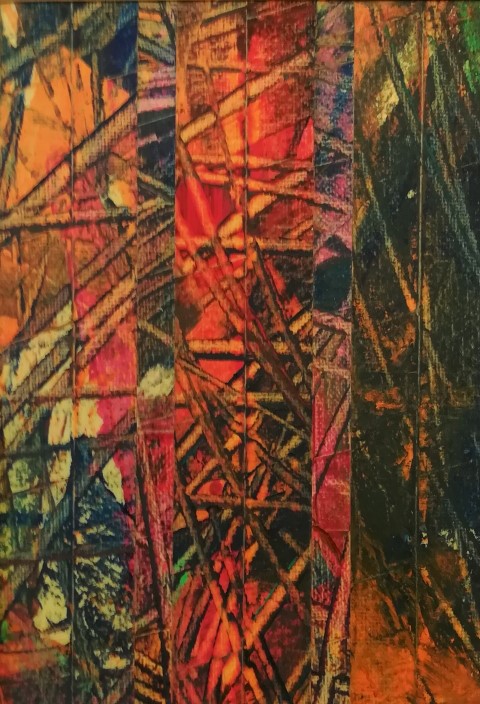 Tropical nights
Oil and collage on board - 18 x 13cm
So very sorry to post that John died in March – our thoughts to his family and friends.
We will be commemorating John's creative output in our annual exhibition in June.
Degree in Fine Art (NSAD)
My work involves both painting and sculpture and often the two mediums will overlap into what is effectively a 3D painting/relief sculpture. I have worked with a variety of materials using what best suits the end result, welded steel, bronze casting, plastics, etc. though currently I'm principally working in wood. I like to work a material against its natural qualities to set up questions in the mind of the viewer. My work in wood will often look like folded paper which of course is not possible with a hard product like wood so it creates a small perceptual mystery I'm also extremely interested in colour (at heart I am a colourist) and how colour works both physically and emotionally in both the mind and eye of the artist and the reception in the onlooker. My other love is Life Drawing, I think it is essential for an artist to stay in touch with the core values of observational drawing and the disciplines involved.
John's Website: www.johnranceartist.co.uk