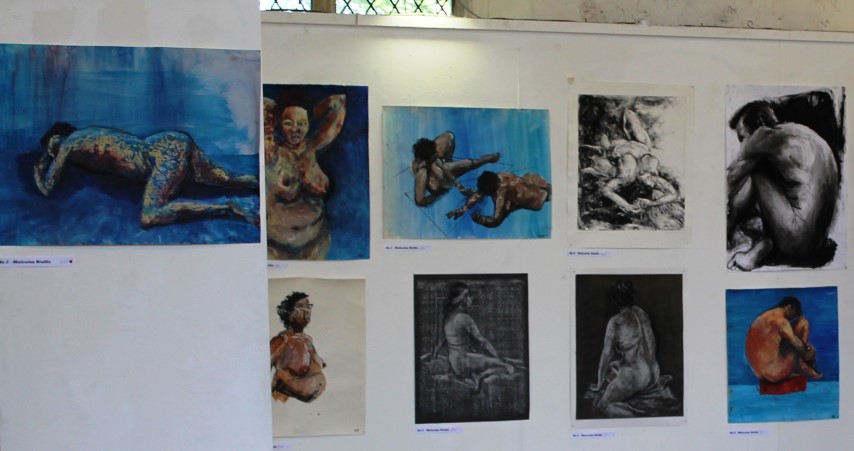 Works by Malcolm Wallis in Naked in Norwich 2014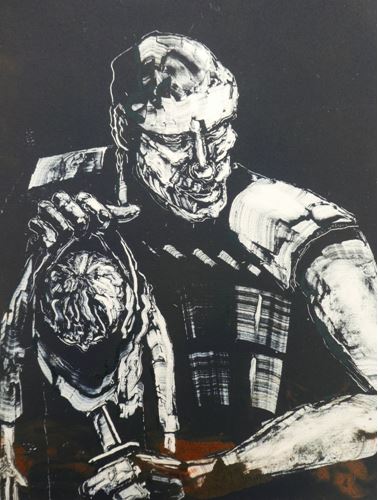 Macbeth print series - 1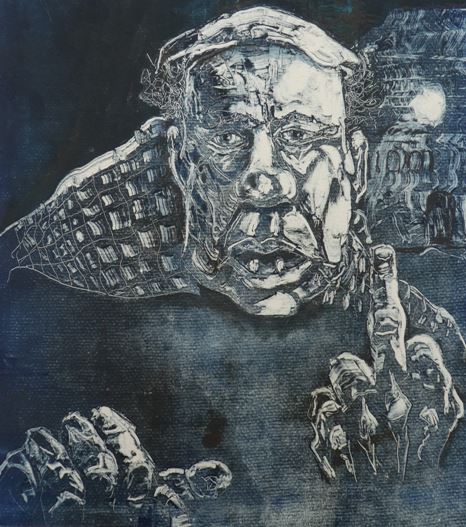 Illustration print work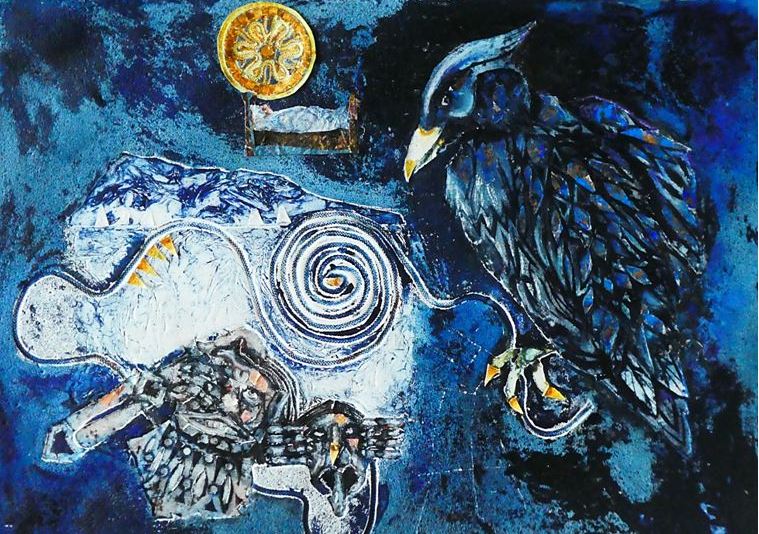 In my dreams my head took flight
Collagraph with chine (Edition of 5) - 51 x 61cm
When I left school at sixteen, I wandered down to the Youth Employment Office. I had no idea what I could do.
"What subjects did you like at school then?" he sighed.
I fished up, "History, geography, literature and I like art," though art lessons ended in the third year at my Grammar school.
"Well history and literature aren't much use but art, that's drawing isn't it?" I thought it might be.
He promptly placed me in a drawing office.
More than forty-two years later after a lifetime teaching Literature, I finally made it to Art School in Norwich, when I retired. There, I took a B.A. specialising in printmaking and then went on to take an M.A.
My interests are still much the same. I like to explore history and myth and link them to contemporary issues. Being a long distance walker, I am fascinated with the messages that maps send out and see them as the language of landscape. Lastly, my abiding interest in literature keeps seeping through into all my work.
I have exhibited in Norfolk, Norwich and London and illustrated literary works for an Educational book company.