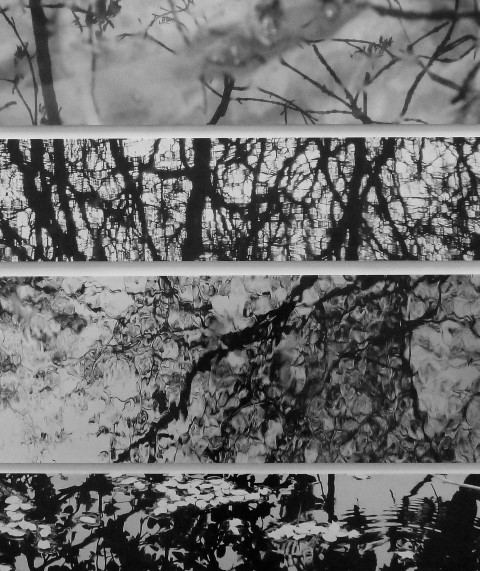 Reflection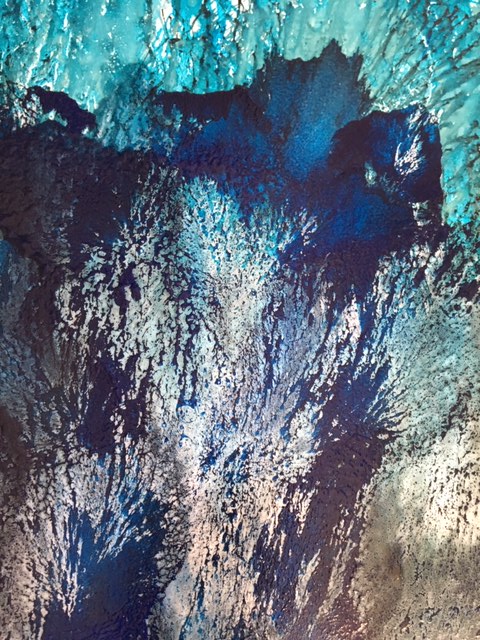 Sea (detail)
Mixed media - 100 x 100cm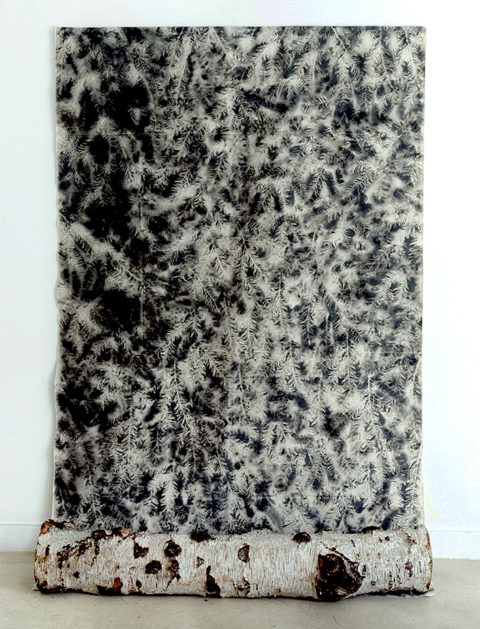 Ghostwood 2017
- 500 x 200cm painted canvas 200cm Silver Birch trunk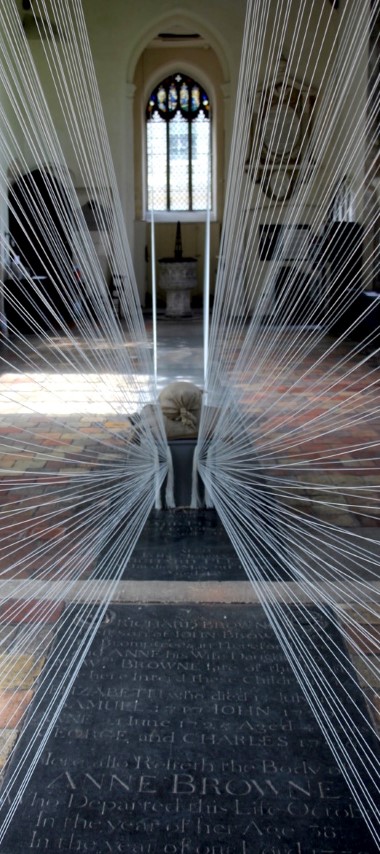 Epoche: Suspension of judgement 2017
Collaborative work with Lindsay Jolly - Installation, St Peter Hungate church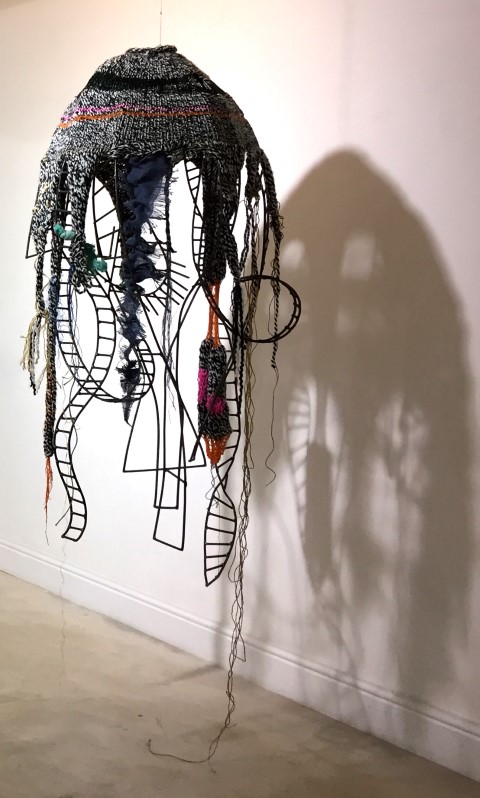 Nomadic mind
Steel frame with wool, acrylic thread, plastic, twine, textiles - 200 x 50cm

Frostlight 2020
Digital photograph - 30 x 100cm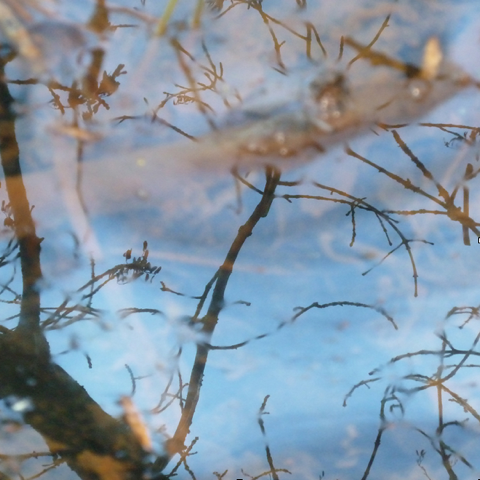 Winter Light
Constantly drawn to water by the distortions of light, this piece – Reflection – works to make connections, sewing a new landscape of texture and dimension.
Concerned with the art of making, my practice centres on my response to place, and to experience where creativity is strongly connected to the state of mindfulness and dislocation from nature.
Su graduated from NUA in July 2017 and was chosen as one of the group's licentiate members, for a two year period, and from May 2019 has joined the group as an elected member.