The life workshop continues in term times on Thursday evenings from 7.30-10pm.
Dates are summer term sessions weekly on Thursdays until 18 July 2019.
Naked in Norwich
Also in July is the 10th annual exhibition of work by attendees of the life workshop – from Monday 15 – Saturday 20 July.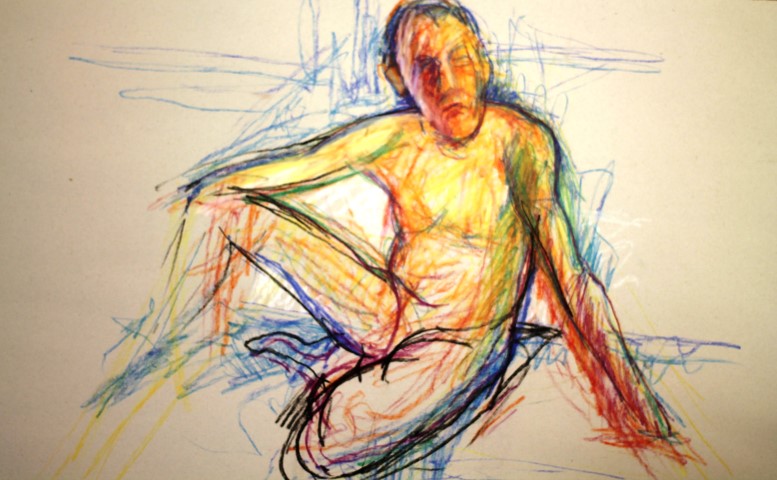 Work shown by Michael Chapman