Very pleased to write that the group  meetings have returned!
Group meetings – at The Chapel, Park Lane, Norwich NR2
On Tuesday dates as listed from 7.30pm onwards, with an 'open' meeting format planned.
The next month's meeting date is one week later than usual, Tuesday 12 October
All welcome – members and not, to bring artwork along – to show and discuss, or not as wished.
NB If you are bringing work please arrive in good time to ensure a space for display, thanks!
We will aim to have air circulation within the space, and will keep an eye on numbers to ensure that it is not too crowded.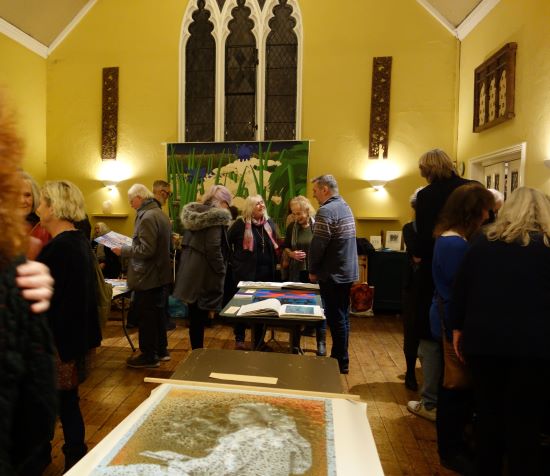 (Photo from 2019)
The following meeting date is due to be: Tuesday 2 November
Next group exhibition:
Outside the box – at St Margaret's church, St Benedict's Street
Monday 20 September – Saturday 2 October 2021
Private view from 6.30pm on Monday 20 September