Group meetings at The Chapel, Park Lane, Norwich NR2 from 7.30pm
Very pleased to write that the group meetings have returned, with three taking place this autumn so far, usually on the first Tuesday of the month.
Thanks to everyone who came along on Tuesday 2 November
 – with talks about their art practice by recent NUA graduates, Jennifer Lovatt and Natasha Day.
With thanks to Natasha and Jennifer too!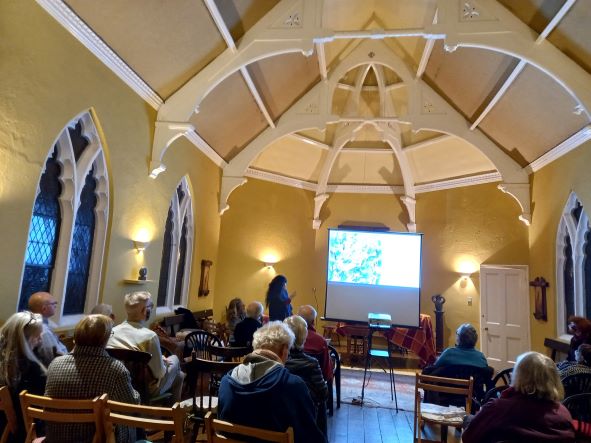 All are welcome to our meetings.
For 'open' meetings:
We aim to continue with more 'open' meetings in 2022, for these all are welcome to bring artwork along –  we advise bringing something that you can easily carry, and can be displayed on a table or leaning on a side table or chair against a wall.
The next meeting date is due to be: Thursday 9 December, our festive party!