We are delighted to announce that Norwich 20 Group will be having a selected exhibition N20G in 2020
at Mandell's Gallery, Elm Hill, Norwich in November.
Exhibition Dates: 
Saturday 7 – Saturday 28 November 2020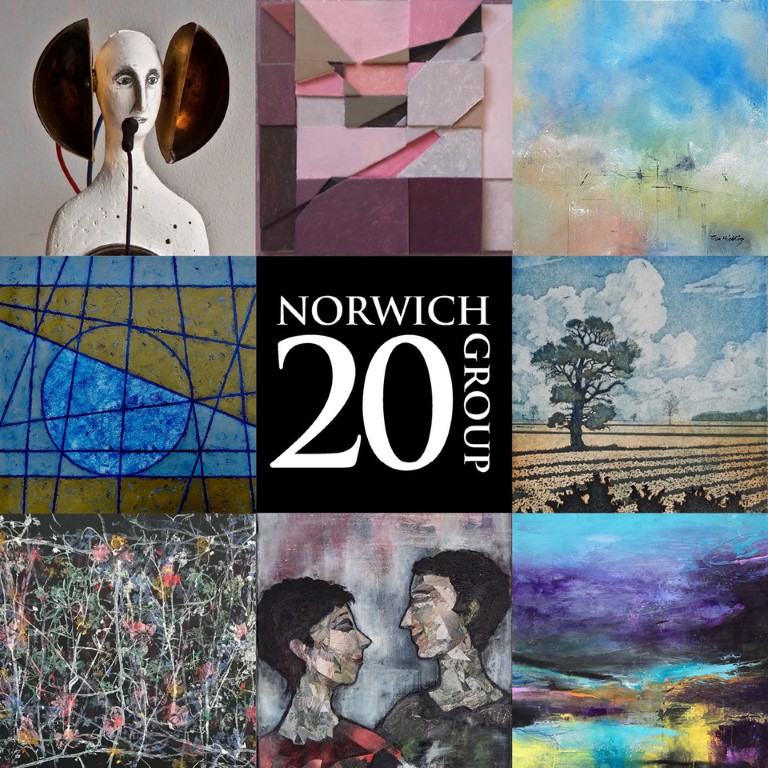 PV – Due to Covid-19 restrictions there will not be a traditional PV,  but we hope you will have plenty of opportunity to visit. 
After a difficult year of cancellations and postponements, we are delighted to have this opportunity to exhibit, and are looking forward to sharing our latest work – all completed during the last year.
Everyone has been affected by the pandemic in some way, and N20G are no exception.
Hearing that, due to Covid 19 restrictions, all N20G's exhibitions since March had been cancelled or postponed was the trigger motivation for Rachel Allen, Director of Mandell's Gallery, to offer the group an opportunity to exhibit at the gallery.
Rachel said, '2020 has been a difficult year of cancellations and postponements for everyone, but on this occasion, it has presented a wonderful opportunity for us to be able to offer space in our calendar to Norwich 20 Group.'
Current Chair of N20G, Brigitte Hague, said, 'During 'lockdown', many artists have still been busy in their studios or working at home; experimenting with new and different processes, painting plein air, or out walking and sketching – searching for fresh perspectives and new inspiration, or simply responding to their local surroundings and circumstances.'
Forty five artists are taking part, with work from painters, sculptors, printmakers and photographers.
Social distancing measures have been put in place at the gallery, so everyone can feel safe when visiting.