At St Margaret's Church, St Benedict's Street, Norwich.
Exhibition from Monday 15 until Saturday 20 July
10th annual exhibition of work created by artists at the group's weekly life workshop.
Images from afternoon drawing event on the final day of the exhibition.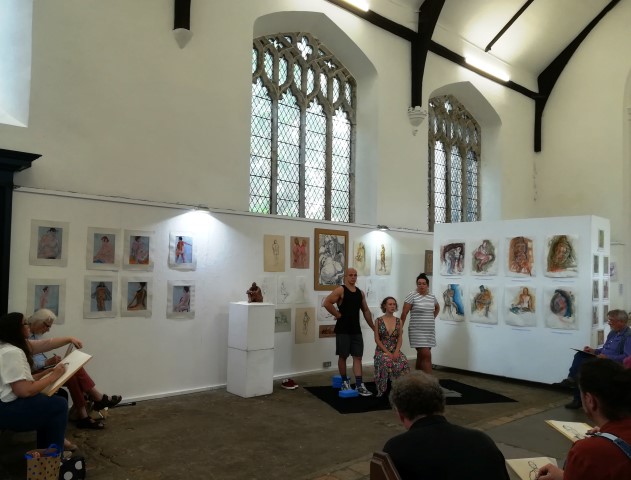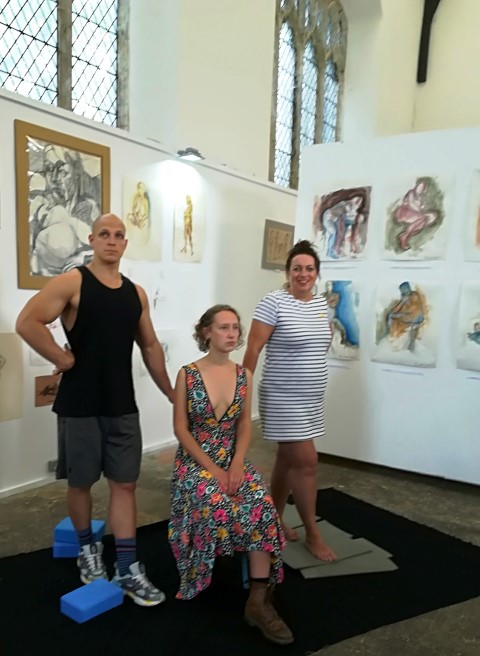 Thanks to our excellent models and to all who came along to draw!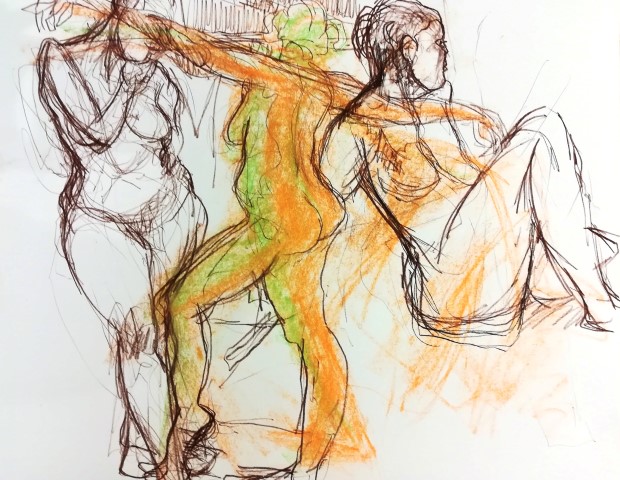 Drawing by Michael Chapman at the workshop on 28 June 2019.