Thanks to all who visited our exhibition, with artworks from our weekly life workshop!
We haven't been able to resume the workshop, works shown were created from the previous two terms – before the March 2020 lockdown, plus artworks created since then.
The exhibition was a celebration of the group's life workshop, with 28 artists' works included, life drawings and more – with works from 13 Norwich 20 Group members.
The exhibition also includes a selection of artworks by our much missed life workshop regular, Martin Ayres RIP.
With two of his sculptures shown here, and another on the poster below: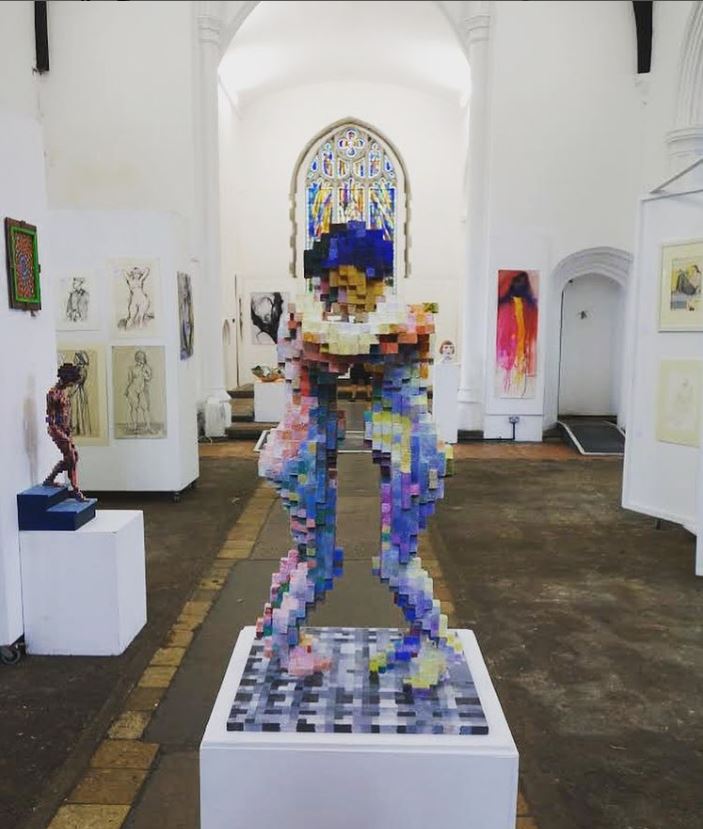 The exhibition ended with an open drawing event from clothed models posing in the church – great to see many attending, with some distance between participants – and enjoying the chance to draw!
We do not yet know when the life workshop will return, as soon as we have any update we will post here and via the group's social media accounts.