Another busy 'open' meeting – where all are very welcome to bring art work along, to display and discuss.
Thanks to everyone who attended – noting that the next meeting in March will have a pre-arranged interview format with four artists invited to discuss their art practice.
The meeting on Tuesday 2 April will again be a chance for all to bring art works – these may be completed pieces in any media, work 'in progress' or in sketchbooks – anything you would like to show!
The usual time and place for meetings is on the first Tuesday of the month – for 9 months of the year (January – April, June, plus September – December) from 7.30pm at the chapel, Park Lane. Entry is free with all welcome.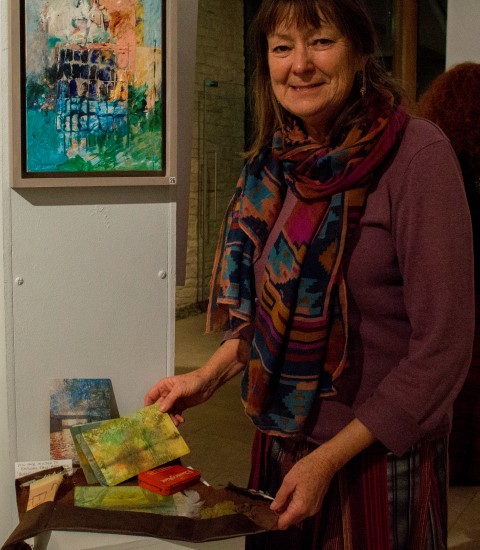 Image shown is of Norwich 20 Group member Sandra Rowney, with her mixed media and book art work 'Quest', in the recent group exhibition – Aspire at the Hostry (December 2018 – January 2019).