This meeting will have a pre-arranged interview format, with four artists who have been invited to discuss their art practice.
All are welcome to attend, the layout within the chapel will be with seats in rows, and so to avoid arriving after talks have begun – and maybe not then finding a seat – we suggest arriving promptly for the 7.30pm start.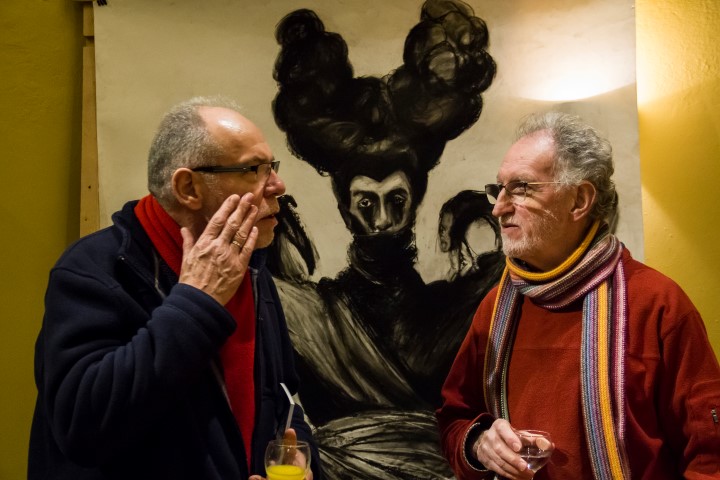 Discussion at the February 'open' meeting, photograph by Simon Marshall.
The meeting on Tuesday 2 April will again be a chance for all to bring art works – these could be completed pieces in any media, work 'in progress' or in sketchbooks.