Norfolk Arts Awards  – Pleased that both Norwich 20 Group and group member Gennadiy Ivanov are Visual Art category nominees!
Nominees for Norfolk Arts Award, Visual Arts Category.
Representing Norwich 20 Group are Brigitte Hague and Julia Cameron, while Gena Ivanov was nominated as an individual.
The group was pipped to the post by Gena (centre):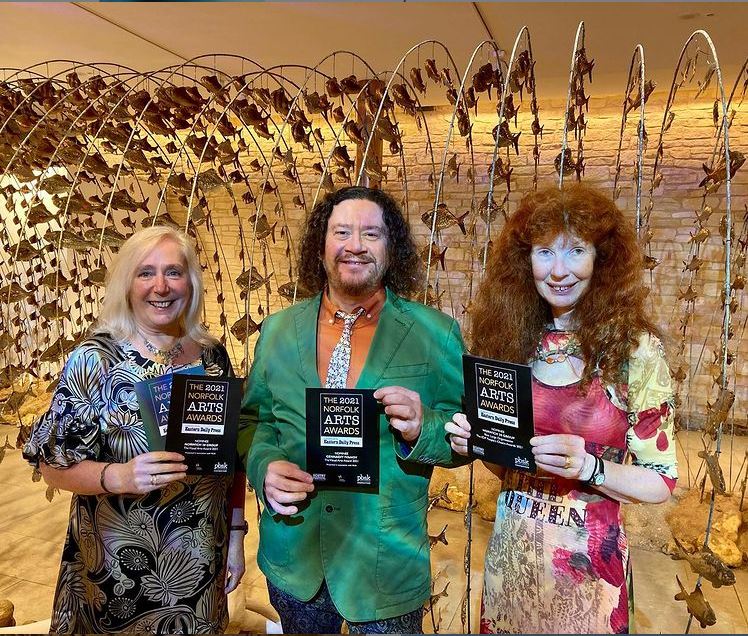 Congratulations to Gennadiy Ivanov, award winner.
It was still an honour to have been nominated so there were no losers here!
Norwich 20 Group has also been nominated in the EDP People's Choice Awards, and was a finalist in this category too:
Thanks to everyone who voted for us, with the awards taking place on 23 October.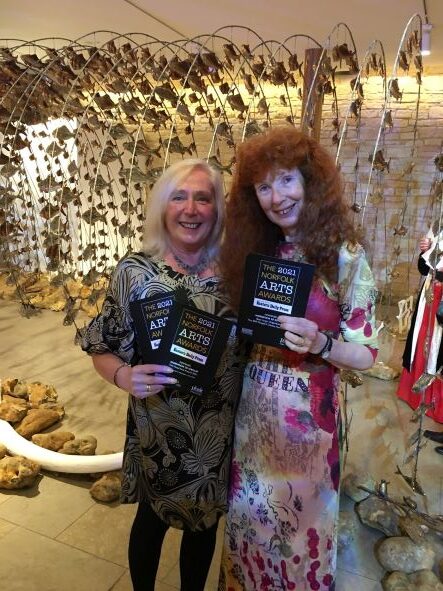 Brigitte Hague and Julia Cameron, previous and current group chairs