The next group show followed fast on the footsteps of the end June/July 2021 annual exhibition – N2021G
– with a return to the bright and airy St Margaret's church, for Outside the box, where 60 artworks by 35 members were shown.
Thanks to everyone who came to the opening night and who visited over the 13 days of the exhibition.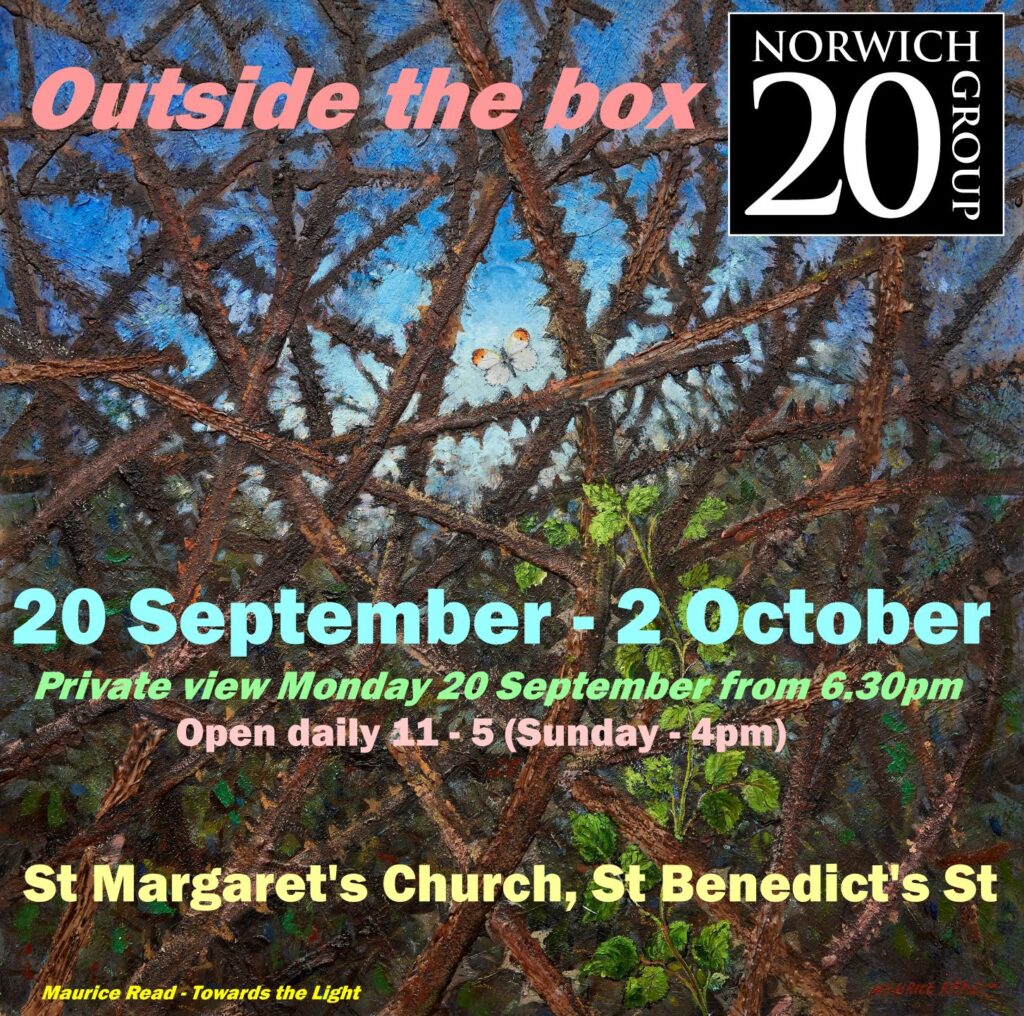 Exhibition dates – from Monday 20 September until Saturday 2 October.
Some views of the exhibition: